---
Bone Guard
Boneshield® Bone Guard is a Food-Safe (HACCP certified) puncture resistant barrier film that protects bone-in-meat portions from puncturing the vacuum bag/shrink bag.
Reducing bone-in-meat packaging costs by up to 45%, Boneshield® Bone Guard delivers significant labour and cost savings to abattoirs and meat processing operations, eliminating time consuming repackaging, returns and rework processes.
The comprehensive Boneshield® Bone Guard range includes clear guard, wax guard and ham wrap and can be utilised for all types of bone-in meat products.
Boneshield® Bone Guard can be used with a low-cost shrink bag such as a thinner Cryovac bag, eliminating the need for thick, heavy bone-in-bags and patch bags, which are expensive and don't perform as well as Boneshield® Bone Guard.
FEATURES
Reduces bone-in meat packaging costs by up to 45%
Eliminates leakers to less than 1%
Extends shelf life of meats and locks in the freshness
Total coverage & protection for export of fresh/chilled product
Tight shrink with thinner bag boosts product presentation
Features CAS numbers and batch numbers for full traceablity
Easy to apply and clings to the meat
Food Safe and HACCP Certified.
Check out how you can save more than 45% on you bone-in meat packaging!
If you would like to know more about Boneshield® Bone Guard please call the Highgate Group team today on 1800 089 456.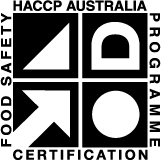 read more